On Line Auctions
........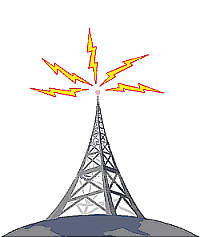 | | |
| --- | --- |
| AVERTISSEMENT : Les personnes qui reçoivent des courriels de (Randall auctions) pourraient être infectées par un virus. Ne pas ouvrir. Si vous recevez quelque chose de notre site, ce sera " Randall Finnegan's Auctions " seulement. S'il vous plaît ne pas accepter quoi que ce soit d'autre. Soyez en sécurité Merci | WARNING: People receiving Emails from (Randall auctions) could be infected by a virus. Do Not open. If you receive something from our site, it will be " Randall Finnegan's Auctions " only. Please do not accept anything else. Be safe Thank You |
En raison de la Covid-19 et distanciation / Because of the Covid-19 and Distancing '
Nous ne faisons que des ventes aux enchères en ligne / We are doing On-line auctions only
Avril * April

Dim / Sun

Lun / Mon

Mard / Tues

Mer / Wed

Jeu / Thur

Ven / Fri

Sam / Sat

28

29

30

31

01

02

03

04

05

06

07

08

09

10

11

12

13

14

15

16

17

18

19

20

21

22

23

24

25

26

27

28

29

30

Dates en Bleu = Enchères à venir *** Dates in Blue = Auctions to come

Dates en Rouge = Prêt pour visualisation *** Dates in Red = Ready for viewing

= Mise à jour / Update
Nous utiliserons Zoom Meetings
Veuillez obtenir votre inscription à temps afin de ne pas manquer vos enchères préférées.
Les inscriptions sont entre 10h00 et 16h00 du lundi au jeudi seulement. Merci
Pour vous inscrire s'il vous plaît envoyez-nous votre nom et téléphone à
encansrandallfinnegan@gmail.com
Zoom Meetings is what we will be using
Please get your registration in on time so you don't miss out on your preferred auctions.
Registrations are between the hours of 10:AM and 4:PM Monday to Thursday only. Thank You
To register please send us your name & telephone to
encansrandallfinnegan@gmail.com
Les achats peuvent être payés en CASH ou chèque personnel
Une pièce d'identité avec photo sera nécessaire pour toutes les chèques.
EXEMPLE : Permis de conduire, etc.
Purchases can be paid by CASH or Personal Check
Photo ID will be needed for all Checks EXAMPLE: Drivers license etc.
S'il vous plaît appelez Randall avant de venir chercher vos articles.
Il peut être joint à ce numéro 450-601-7111 (pas d'e-mails s'il vous plaît)
Please call Randall before coming to pick up your items.
He can be reached at this number 450-601-7111
( no e-mails please)

We also specialize in auctioning of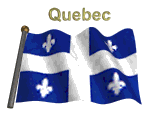 Farm equipment & Tools
Commercial Equipment,
Collectables, Antiquities, along with some Estate Sales
Nous nous spécialisons également dans la vente aux enchères de
Matériel de ferme et outils Équipement commercial, objets de collection,
Antiquités, ainsi que quelques ventes immobilières